Startup Stories
Tremain Visual provides the full picture of construction sites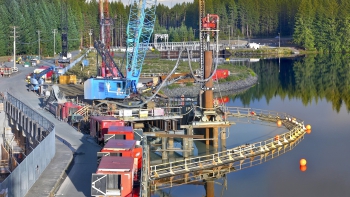 Our innovation
" Tremain Visual provides visual data for construction and remediation sites. So that could be for contractors, for executives, for stakeholders—for anybody that needs an eye on their site," founder, Leah Tremain, explains. This data might come in the form of time-lapse, live cameras, panoramas or some other visual documentation. It allows companies and institutions to monitor their site, even remotely. "The daily time-lapse is really great for busy people, because they can watch a full day of progress in one to two minutes," Leah says.
How we're pursuing the opportunity
Tremain Visual has been involved in one of the biggest remediation projects in Canadian history. Leah and her team provide cloud-based daily time-lapse for the Public Works and Government Services Canada, Transport Canada and their off-site consultant engineers. They have also worked with BC Hydro and the Ministry of Forests. Their cloud-based system seamlessly collects, uploads, processes and shares or integrates the comprehensive data they collect—it's all automated.
Tremain Visual is also participating in conferences and competitions. Leah did a three-minute pitch in front of 500 people at OCIO. "That pitch was a contest, where we are looking at a problem that we see in government, and pitching our solution… I think what made us stand out is that we're already providing these solutions, and they're already being adopted."
How the Venture Acceleration Program is helping
Tremain Visual is part of the Innovation Island Technology Association's Venture Acceleration Program, which supports companies' development. "It's been amazing. You know that there's a network to lean on, and it doesn't take much to reach out and get support. It can be daunting. But having that whole team, not only the Venture Acceleration Program, but BCIC; knowing that we can tap into that team at any level and receive guidance, help, and connections, that's extremely valuable for us. It's beyond a measurable value," says Leah.
---
Syncro Web Chat makes connecting with leads easy for real estate agents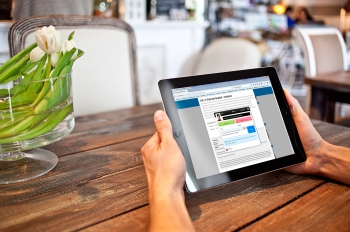 Our innovation
Syncro is a "website chat to text" platform. By simply embedding some code on their website, real estate agents and brokerages can respond in real-time to leads and queries. "Syncro is a tool designed for the real estate industry that integrates into the MLS data. So, we keep listing leads with the listing agents… and we send the leads in real time from an agent to the listing agent's cellphone via text message so that they can have a two-way conversation no matter where they are in their busy day," says Jennifer Fuller of Syncro.
How we're pursuing the opportunity
Syncro recently attended Realogy FWD Innovation Summit in San Francisco where they were in the top 15 selected to pitch.
"It was a five-minute pitch competition to real estate executives from a company called Realogy, which represents about two-thirds of the real estate agents and brokers in the US. So it's a pretty big deal. They do this every year, looking for the latest and greatest technology," explains Jennifer.
"It really kicked open the door for us. Now, it's also really easy for us to open other doors by saying we were a finalist.  It's been pretty amazing, actually."
How Accelerate Okanagan is helping
"It's been great. Particularly being a part of FastTrack with Accelerate Okanagan where we were really able to focus on pitching and getting investor ready.  FastTrack helped us refine our market position and really helped us in terms of getting comfortable with pitching. The investors we've met with so far have been really impressed and we owe a lot of that success to AO," says Jennifer.
---
Starling Minds provides an online mental health toolkit to help others learn about and overcome mental illness.
Starling Minds is an online platform that provides organizations with a comprehensive mental health toolkit to supply employees affected by depression or anxiety with the resources to properly understand, learn about, track and slowly overcome their illness.
How We're pursuing the Opportunity
Currently working with organizations such as the BC Teacher's Federation and Pacific Blue Cross , Starling Minds is able to reduce the costs associated with depression and anxiety for large organizations by 15 to 20% - which is a percentage that can only grow as the startup continues to develop.
Recently receiving funding from IRAP t o expand the Starling Mind's products and technology for users, the startup plans to develop a mobile app within the year and to eventually integrate sensory data into existing tools in order to increase the effectiveness of how an individual can track their results.
- Andrew Miki, Starling Minds CEO
---
CommandWear provides advanced wearable technology software for the public safety and security industry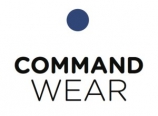 Our Innovation
CommandWear is a wearable technology software company that provides the public safety and security industry with a platform for real-time personal tracking, effective team communication and historical event replay through images and videos.
How We're pursuing the Opportunity
This past January, The Vancouver-based startup took a major stride towards integrating wearable technology with their platform, partnering with Pebble to provide their service on the Pebble Smartwatch .
With proven success from their software platform and latest smartwatch device, CommandWear is moving full speed ahead, and through a $500,000 grant from Build in Canada Innovation Program, has deployed with the RCMP and begun negotiations with partnerships with the US Intelligence Community.
Wearable technology is a main focus for CommandWear Systems and the company plans to expand their collection of software integrated wearables within the coming year, moving towards the development of a certified Heads-up Display (HUD) technology.
- Mike Morrow, CommandWear CEO
---
ConceptKicker transforms 2D concept art into 3D printed figures & collectibles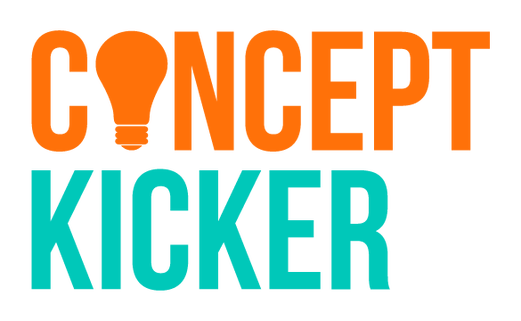 Our Innovation
ConceptKicker transforms 2D character concept art into 3D printed figures, which are then sold to fans on a crowdfunding platform. The startup has developed a new and unique online marketplace for any user interested in 3D printing to get a taste of the cool concepts and ideas that this technology can create.
How We're pursuing the Opportunity
ConceptKicker gives art communities, such as popular online social network Deviant Art (a community of over 25 million users), an opportunity to produce content for a toy figurine market in North America worth over $1.4 billion.
Along with giving the independent concept artist community an online outlet to share and market their work, ConceptKicker's main focus moving forward is to expand their collection of ready-to-print three dimensional designs by collaborating with mid-level entertainment based companies to produce characters and figures recognizable by a much larger fan-base.
- Tony Yang, ConceptKicker Founder
---
Latergramme provides a leading platform for Instagram scheduling and management

Our Innovation

Latergramme is an Instagram scheduling system that has made major strides towards establishing their program as the option for Instagram management. Unlike any of its competition, Latergramme offers a service that completely aligns itself with the fairly strict rules and terms of Instagram. They follow what Instagram as a platform aims to represent - a space of quality over quantity - yet strive to improve upon it by optimizing the time and consistency of a user's posts.
How We're pursuing the Opportunity

When Latergramme officially went public in May 2014, they saw their user base jump from roughly 20,000 to over 160,000 today, and include the likes of Etsy, Huffington Post, and half of the teams in the NFL.
With new faces recently added to the team and the founding members now fully dedicated to the success of Latergramme, the startup plans to charge ahead with some key developments and improvements in the coming year.
Announced just weeks ago, Latergramme officially released their program on Android! Already with web and iOS options available, they now cover all popular operating systems and expect to see their user base receive a major bump in growth.
Now in the works, the Latergramme team is developing an analytics option for users that they expect to release later this year. With an analytics service up-and-running, Latergramme will cap off the three main focus points of their social media management program: Aggregating Content, scheduling and managing content, and analysing content.
- Roger Patterson, Ian MacKinnon, Cindy Chen and Matt Smith, Latergramme Founders
---
Snug Vest helps to ease anxiety for individuals with sensory disorders


Our Innovation
Snug Vest offers an innovative product that assists sufferers of sensory disorders like autism through Deep Pressure Therapy, a remedial application of controlled pressure to manage stress, ease anxiety and increase focus. The use of Snug Vest has shown to help decrease the severity and frequency of tantrums, and enhance focus and concentration.
How We're pursuing the Opportunity
Since its launch, Snug Vest has sold and distributed more than 400 units primarily through word of mouth without any sales and marketing initiatives. Now, Snug Vest is in the process of scaling its operations. In 3-5 years and once sufficient scientific research has been done into additional markets, Squeezease Therapy aims to make similar products available for adults with post-traumatic stress and similar disorders.
Lisa Fraser is the founder and CEO of Snug Vest, a Venture Acceleration Program company through partner Venture Labs . She has also taken part in the BCIC Mentor Program . Lisa was recently awarded the 2013 Carter Wosk Creative Achievement Award for Applied Art and Design and recognized for "remarkable creativity, originality and energetic entrepreneurship" by BC Premier Christy Clark and the BC Achievement Foundation.
"Bouncing ideas off other founders with starkly different companies is great. Starting a business is a difficult process because, at the initial stage, you have to be good at everything. With some many fellow entrepreneurs around, if I need to, say, create a distributor contract, I can just go to those who have done that. Plus, we have accounting guys here, office equipment, 24 hour access. It's great, I wouldn't change anything."
- Lisa Fraser, Snug Vest CEO
---
Curatio gives patients a
mobile

support network

Our Innovation
Curatio is a user- focused private network platform of peer-to-peer support for people with a shared medical condition. The company's first application, ThaliMe, is like micro crowdsourcing for patients who suffer from Thalassemia, an inherited blood disorder that affect the body's ability to produce hemoglobin and red blood cells. This personalized health tool is available on any mobile device and helps patients to extend support and connect on relevant topics of interest. Accompanied by data visualization and gamification of health data, it is both engaging and useful.
The second part of ThaliMe consists of a dashboard for healthcare professionals to connect and share advice with the network of patients, there by multiplying education and resources while cutting medical costs.
How We're pursuing the Opportunity
With only 6 months since incorporation, Curatio is already seeing efforts transform into success milestones. It was recently accepted into the Venture Acceleration Program with Wavefront and won the Novartis Thalassemia App Challenge in October 2013, gaining significant exposure for ThaliMe. The company is currently growing its member base and finalizing the team.  ThaliMe will the move into beta testing followed by new version release.
Curatio is not simply an app - it is a platform for a range of apps and is set to cater to a range of health issues. "We aim to continuously re-discover and refine a model that works well for community interaction," says Lynda.  While remaining true to the user-centric commitment, Curatio expects to eventually extend product lines to other areas like cardiac recovery and fertility.
"One of the biggest challenges is that tech is moving so quickly and the market is driving tremendous change. This is a great opportunity and we want to continue to contribute to the global conversation around how to improve healthcare and reduce costs,."
-Lynda Brown-Ganzert, Curatio CEO
---
Thoughtstream helps build online community engagement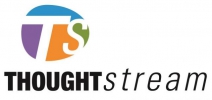 Our Innovation
Thoughtstream is a stakeholder engagement tool that helps leaders build a shared direction with their community. Facilitated through email, the community leader poses a topic or question of interest and software opens it up for "thought streams" from the community.
The online platform is currently used by private and public sectors, associations and non for profit organizations. The service bundle allows members of the community to share views and ideas regarding a specific topic, converge answers and effectively collaborate on solutions.
How We're Pursuing the Opportunity
Thoughtsream recently closed a $2 million investment with Toronto's First Generation Capital Inc. As the result of rapid growth, the company announced a number of new positions in the areas of sales, software development and customer support, with a preference for candidates in the Kootenays. Thoughtstream is taking part in the Venture Acceleration Program through partner Kootenay Association for Science and Technology (KAST).
"We're excited to be hiring in the Kootenays and building a strong BC based high tech company. We see this as the way to continue to provide the strong customer support and innovation of our first few years."
- Jim Firstbrook, Thoughtstream CEO
---
Adventure Engine helps travel companies manage their tours from anywhere in the world

Our Innovation
Adventure Engine is a business-to-business, customized, automated and complete reservation and administration system for adventure travel operators. The cloud platform offers customizable solutions for booking tours, packaging trips and consolidating member products. The unique software platform manages trip logistics and offers significant administrative savings to companies in the travel industry.
How We're Pursuing the Opportunity
The company has already gathered big wins out of the gate, like distributor deals with WestJet Vacations and Lonely Planet, a host of innovative tourism awards and making it to the finals of the New Ventures BC competition.
Never complacent, Adventure Engine is pushing forward with a renewed high-growth strategy. In 2013 they hired 2 new staff, bringing the company up to a team of 7. They are taking part in the Venture Acceleration Program offered by the Kootenay Association for Science and Technology ( KAST ).
Adventure Engine has recently rewritten their strategic marketing plan from scratch. "We redefined our target market and redefined our competitive advantage." explained co-founder Kelly Acheson. "You have to stay fresh and stay forward-thinking, especially in the tech/mobile sector. There are new elements that our clients want to see in automated booking management functionality and the potential for growth remains enormous as long as we are re-evaluating ourselves and analyzing as we go. It is critical to have a clear path and a clear message."
"I have a great husband. I have a great crew. I have my client care and sales support right here in Rossland and we are all living and loving the Kootenay lifestyle. I'm proud to be a woman running a tech company in this environment."
- Kelly Acheson, Co-founder, Adventure Engine
---
Canadian Agrichar transforms wood waste into fertilizer

Our Innovation
Canadian Agrichar produces biochar charcoal from biomass such as woodchips, sawdust, trees or other woody crops. The biochar is derived through a pyrolysis process of "cooking" woody biomass in an oxygen-starved environment. The charcoal is cooled and inoculated and ready to use in a number of applications.
How We're Pursuing the Opportunity
Moving forward with a working model, CEO David Pehota is in the process of building access to the relevant markets and raising capital to launch Canadian Agrichar's first full production facility. The biochar is produced from residual wood fibre from local mills and sold to end market users.
"My EIR, Don Freschi, in the Venture Acceleration Program [through partner Kootenay Association for Science and Technology ( KAST )] is working with me right now on developing a sustainable market for our product(s) so I can go to the investor community and make my pitch saying, 'Here is the market demand for our product(s). If you invest in my company I can build a production plant, then sell x tonnes of product(s) for x price and make a healthy return on investment.'"
- David Pehota, CEO, Canadian Agrichar
---
GR Green creates eco-friendly roofing

Our Innovation
GR Green has developed a patented technology to create natural looking and environmentally-friendly roofing and siding from recycled plastic and waste limestone. They make the first synthetic tiles to be manufactured green where absolutely nothing goes to waste.  All factory waste and excess trim from installations at job sites are "up-cycled" into new roofing and siding products.
How We're Pursuing the Opportunity
GR Green's current pilot manufacturing facility in Burnaby has produced a number of roofs that have been installed and succesfully confirmed viability and market need. The next step is to raise equity to build a full-scale commercial manufacturing facility to meet proven market demand.
The company has been in the Venture Acceleration Program though partner Foresight Cleantech Accelerator since August 2013. "We now have a more focused business plan than just a few months ago. Our Executives in Residence Beth Loughney and (Foresight Director) Neil Huff are helping us get in touch with the right people".
- Natalia Bouvier, Director of Marketing, GR Green .
---
BananaTag tracks what happens to your emails after you press "Send"
Our Innovation
BananaTag is a simple and unique mail extension that helps you track the emails you send. It notifies whether the sent email has been opened by the recipient which assists sales and PR professionals - or anyone who wants to know if their emails are being read.
How We're Pursuing the Opportunity
One month after the launch, the product was featured on Mashable . This took the company from under 1,000 beta users to over 10,000 subscribers virtually overnight. "It was the first bump that put us on the map," says Corey. "We grew faster than ever expected and generated a lot more traffic." Six months later, Lifehacker picked up the story and the company is still feeling the SEO effects. After a certain tipping point, things just seemed to snowball - BananaTag started to get mentions at conferences and now every 2 months or so you see something about it in the mainstream media.
Bananatag is taking part in the Venture Acceleration Program with partner Accelerate Okanagan in Kelowna. An enterprise product has recently been released and the company is in the process of hiring a sales and marketing team to bring the product to corporations.
"Fortune 100 companies are testing it as we speak."
- Corey Wagner, Co-founder, BananaTag.
---
Media Cooler helps publishers to meet need for custom content

Our Innovation
Media Cooler helps publishers provide custom content. Their custom content marketplace software is a fully automated and branding online platform that enables businesses to purchase original content directly from a publisher's content providers.
How We're Pursuing the Opportunity
Media Cooler's latest win is a deal with the Calgary Herald which has launched their custom content marketplace powered by Media Cooler's leading-edge technology. Through the custom content request system, built directly into the Calgary Herald's online marketplace, businesses can tap into the publisher's team of trusted and talented writing resources, ultimately generating new leads as well as incremental revenue for publishers. Media Cooler is taking part in the Venture Acceleration Program with partner Accelerate Okanagan.
"Once the concept of content marketing took off, we saw an influex of 2-10 cent per word content writing services all over the internet. I'm a believer in you get what you pay for. That's why a service that allows you to access a publisher's talented writing pool made sense."
Alison Yesilcimen, Co-founder, Media Cooler Innovations Inc .
---
Just Be Friend is changing lives, one friendship at a time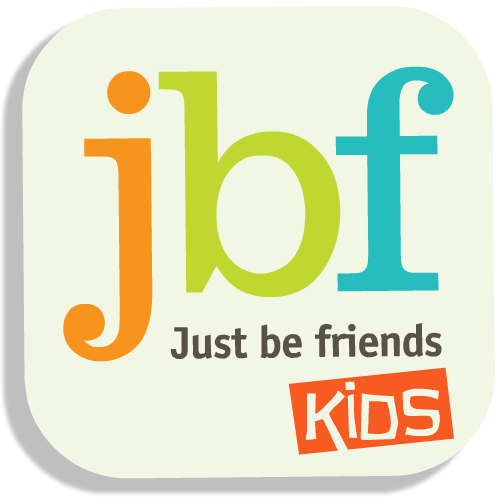 Our Innovation
Just Be Friends is an interactive social education platform that helps families and children connect with each other and with their community. Launched in beta last spring, jbfkids.com lets parents create a family profile and get matched up with other families. By promoting healthy, positive relationships and bringing like-minded parents and kids together in a safe online environment, Just Be Friends works to united people and change lives, one friendship at a time.
How We're Pursuing the Opportunity
Less than six months after launching, Just Be Friends has already secured $650,000 in funding and some high-profile mentors. The team has expanded to 12 people, thanks to the support of the BC Venture Acceleration Program and delivery partner Accelerate Okanagan. Founder Janice Taylor has appeared on the Oprah show and was named one of 12 Tech Women in Canada to be mentored by industry experts in the Silicon Valley. Janice spent 4 months at the Rocketspace Canadian Tech Accelerator Program in San Francisco before setting down company roots for Just Be Friends in Kelowna, BC, supported by the team at Accelerate Okanagan.
"I'm humbled by the incredible support Just Be Friends is receiving, particularly given that women tech entrepreneurs routinely have a much harder time getting investment backing than our male counterparts."
-Janice Taylor, Founder of Just Be Friends
---
Flytographer ensures holidays are picture-perfect

Our Innovation
Flytographer helps travelers avoid the disappointment of lousy holiday photos by matching them with experienced photographers in destinations around the world. Talented and reliable photographers take vacation photos for families and groups, ensuring lasting memories.
How We're Pursuing the Opportunity
Nicole Smith joined the Venture Acceleration Program through program partner VIATeC and launched Flytographer in March 2013. Nicole arranged test shoots in Paris, London and Buenos Aires to test her business model. Flytographer really took off when it was featured on NBC's Today website, prompting 80 photographers to apply for work. Flytographer has photographers available for hire in 21 cities across Europe, North America and South America, ready to provide travelers with irreplaceable souvenirs.
"I'm grateful to be in the Venture Acceleration Program. The networking with other startups, the weekly 1:1 with my EIR and booster resources have really helped me as a solo-bootstrapping founder."
- Nicole Smith, Founder of Flytographer
---

ReFleX Wireless makes remote medical monitoring a reality

Our Innovation
ReFleX Wireless is developing wireless sensors for health care applications. Their Sleep Angles sensor monitoring how a body lies during sleep – invaluable information for patients with sleep apnea or related conditions. The company has developed a finger senor that reads blood oxygen levels and heart rate; the data can be viewed on a smartphone or computer. Their wireless kitchen scale makes it easy to track the nutritional content of food. How We're Pursuing the Opportunity Founders Carol Lee and Andy Tsai, recent Engineering grads from UBC, are working with clients around the world, with the help of the BC Venture Acceleration Program through program partner Wavefront in Vancouver. In particular, their Executive in Residence plays a valuable role helping the ReFleX Wireless team bring their products to market.
"Our EIR gives us a fresh perspective on marketing, business planning and negotiating contracts. We really appreciate his input about business strategy."
- Carol Lee, Founder of ReFleX Wireless
---
WTFast: Meeting gamers' need for speed
Our Innovation
For serious online gamers, there's nothing worse than a connection that lags just when you're just about to break a spell, jump out of view or slay your nemesis. WTFast (What The Fast) is a private Internet connection and network exclusively for massive multiplayer online (MMO) gamers. WTFast works with more than 800 MMO games (including World of Warcraft, Star Wars: The Old Republic, Minecraft and Guild Wars 2), ensuring game connection and speed are always optimized.
How We're Pursuing the Opportunity
In just a few years, Kelowna-based WTFast has become a global software company with more than 188,000 registered users. "We saw competitors with similar services and decided we could do a much better job – and we did! Accelerate Okanagan has helped in many ways. We have received great mentoring from AO and BCIC, helping us to get investor-ready." Rob Bartlett, CEO of WTFast